CAFC's Vision, Mission and Goals
Christian Aboriginal Fellowship of Canada is the first Canada-wide ministry of its kind, led fully by Aboriginal Christians with a vision to reach their own people, existing to build up trained Aboriginal Christian leaders to grow Bible-based churches across the country.
Intent on raising the standard CAFC is committed to upholding Biblical standards and elevating the expectations for excellence in Christian ministry and conduct among the Aboriginal people.
The Vision: CAFC is a national Christian fellowship for Aboriginal people, by Aboriginal people, to the Aboriginal people, and beyond. We are a Spirit-filled ministry and fellowship that provides Biblical covering for the church, empowering it to:
Change lives through evangelism and discipleship;
Raise the standard according to the Word of God;
Provide mentoring, teaching, and training;
Connect communities; and
Grow by strengthening existing churches and planting new ones.
Our mission is to evangelize, disciple, and equip the Aboriginal people for Christian ministry, to minister to Spiritual and practical needs, to provide fellowship in the Body of Christ, and to model the love of Jesus in the Church and in the world by the power of the Holy Spirit.
CAFC's nine Core Values underlie the advancing of its mission and goals:
The Word of God
Holy Spirit empowerment
Godly Aboriginal leadership
Equipping and developing others (church workers)
Theological training
Evangelism and Discipleship
Recognizing potential in Aboriginal children and youth
Valuing Godly elders
Importance of healthy families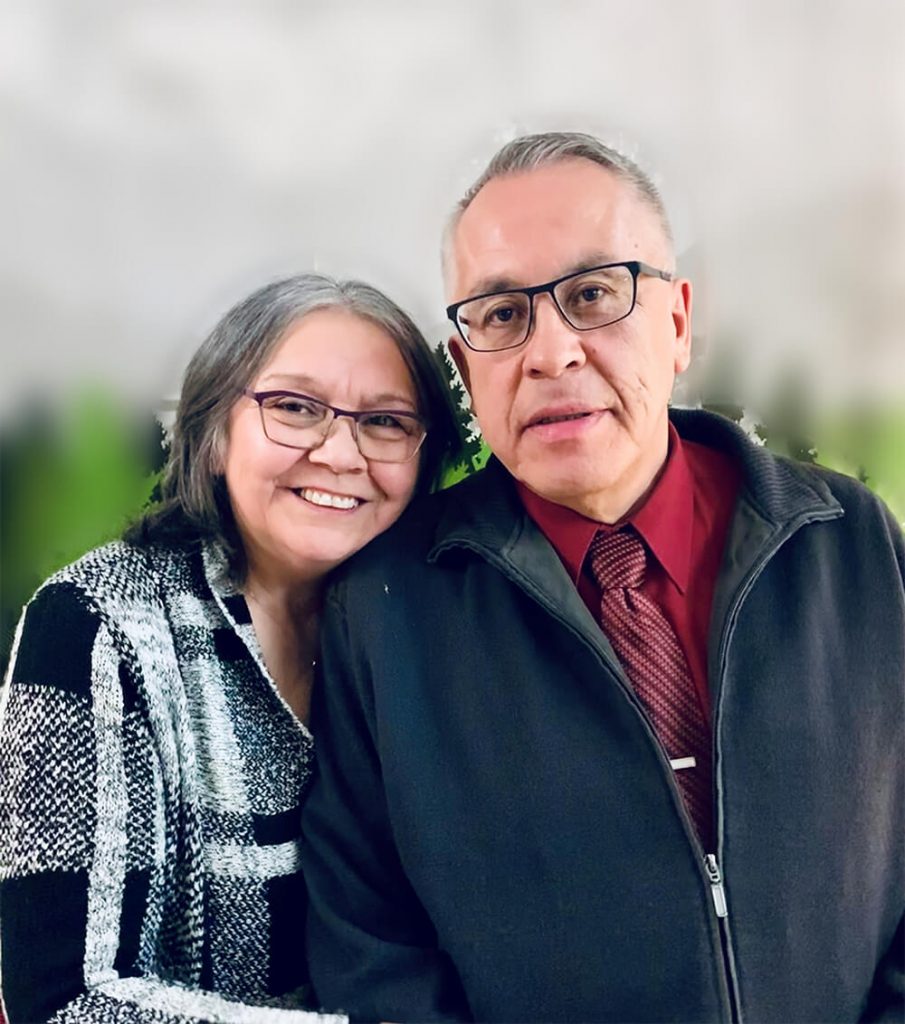 Rev. George & Pauline Gunner were born and raised in Moose Factory, Ontario, an isolated First Nations community at the tip of James Bay. They began in their Christian faith in May of 1984 while living in Stoney Plain, Alberta. Five years later, after moving back to their home reserve where they planted a church that also included a Christian day school, George was credentialed and later ordained with the Pentecostal Assemblies of Canada (PAOC). In the year 2000, George became Director of Aboriginal Pentecostal Ministries (APM) for the Northwestern Ontario District of the PAOC. In 2004, George & Pauline moved to the city of North Bay, and planted the House of all Nations (HOAN) church of which they continue as the Senior Pastors. In February 2013, George resigned his position as Director of APM to fulfil a vision for the creation of a national, Aboriginal-led ministry and CAFC was born. George was then the first to become ordained by the CAFC in the fall of 2014. George & Pauline have been married for forty years, and have three children, six grandchildren and two great grandchildren.